Pitchers and catchers report for Spring Training. Join us as we celebrate the MLB season with these wonderful additions to our Hot Stove League exhibition.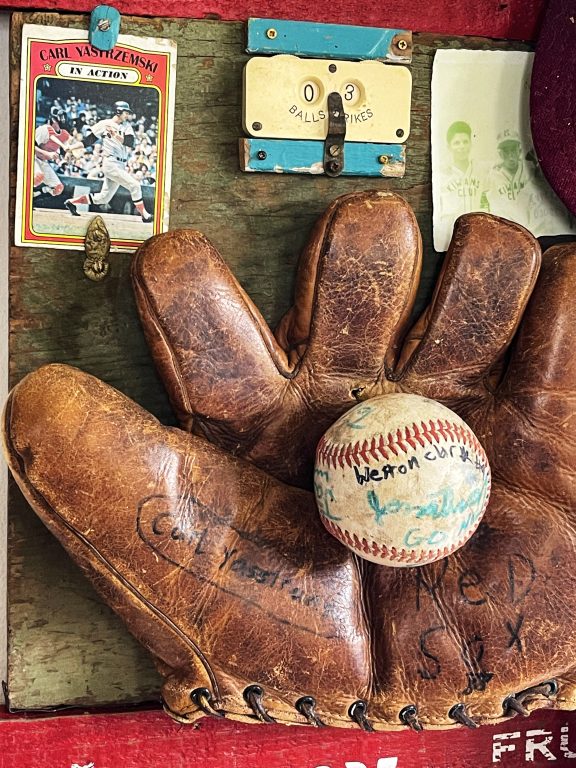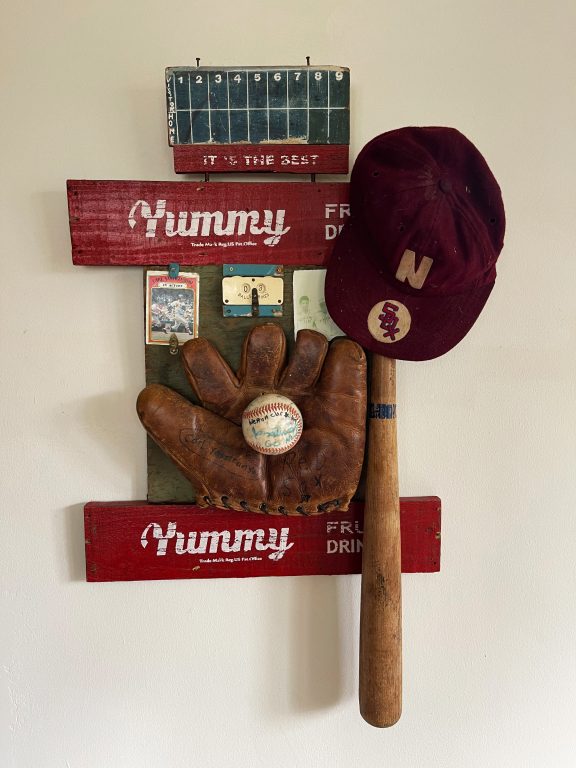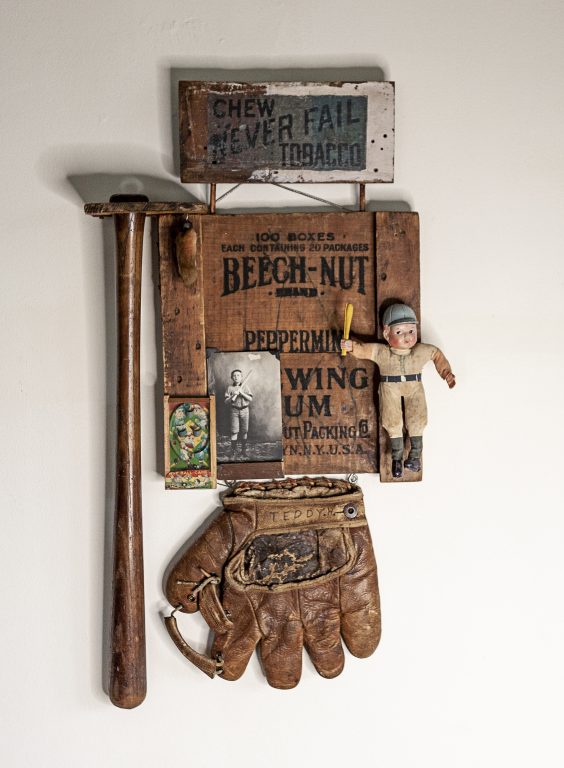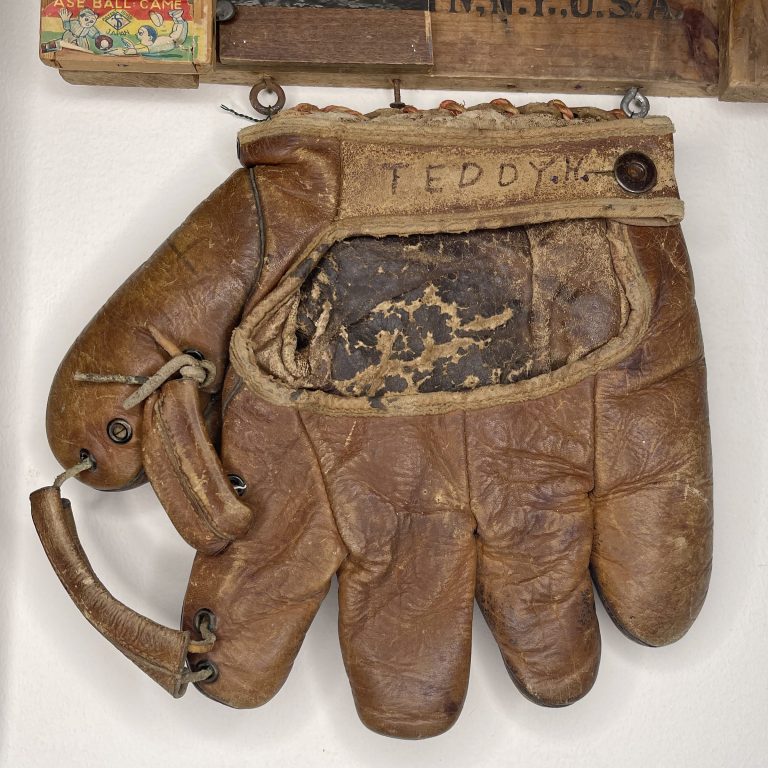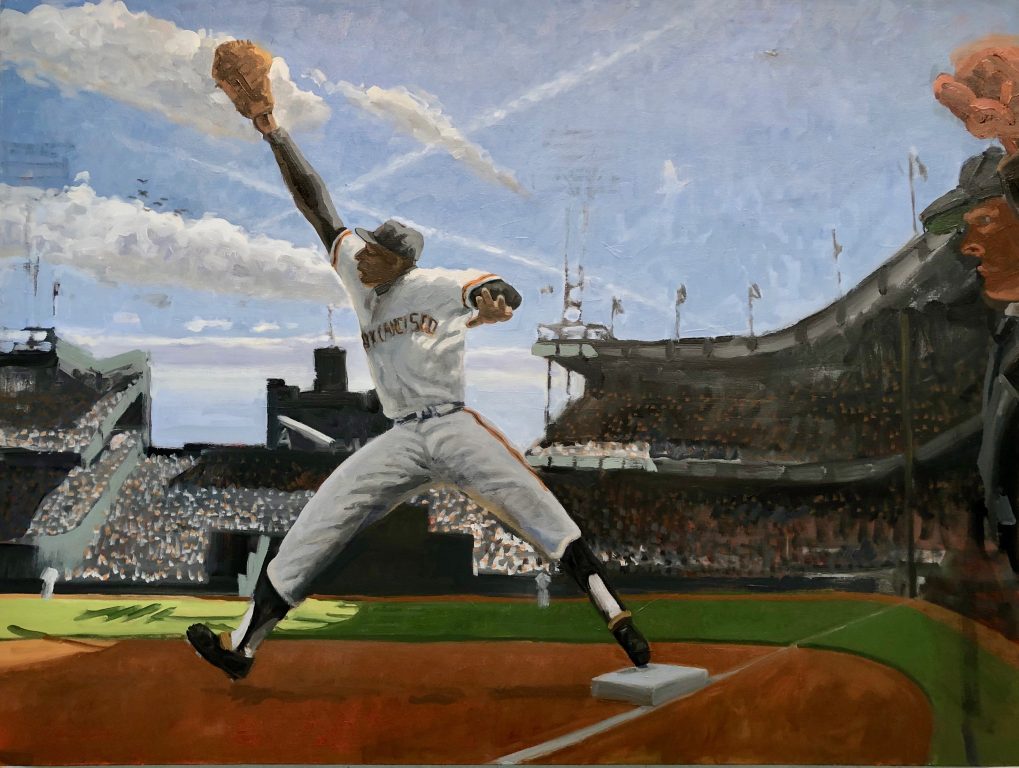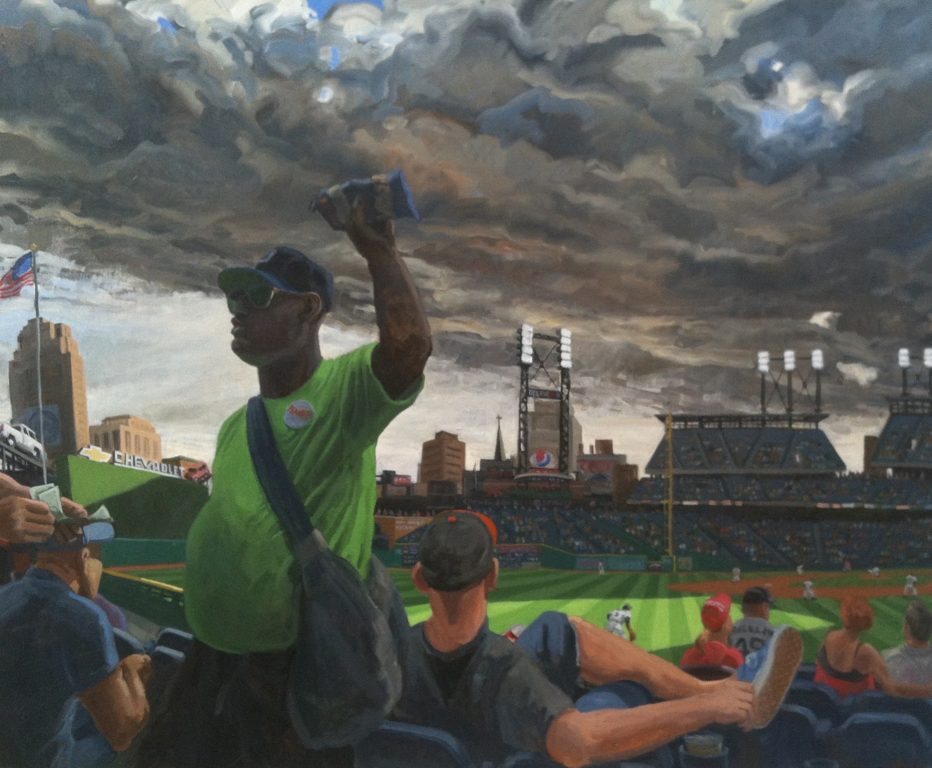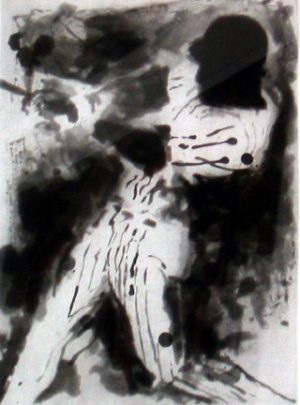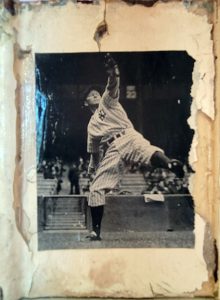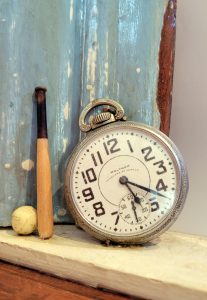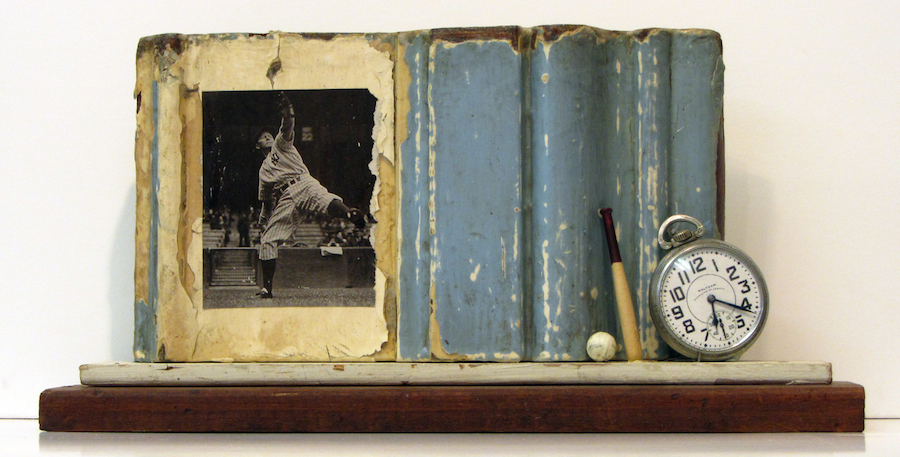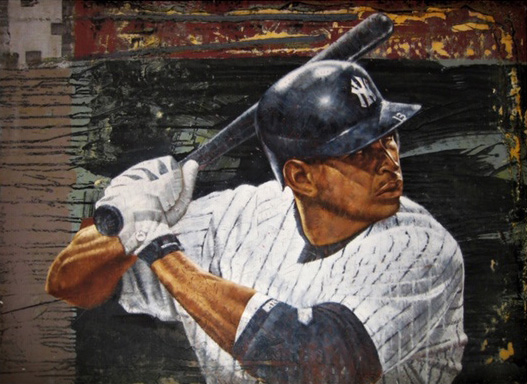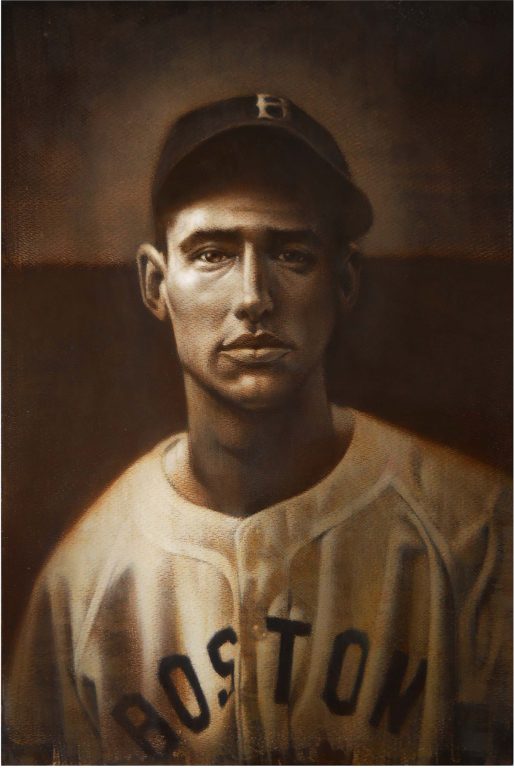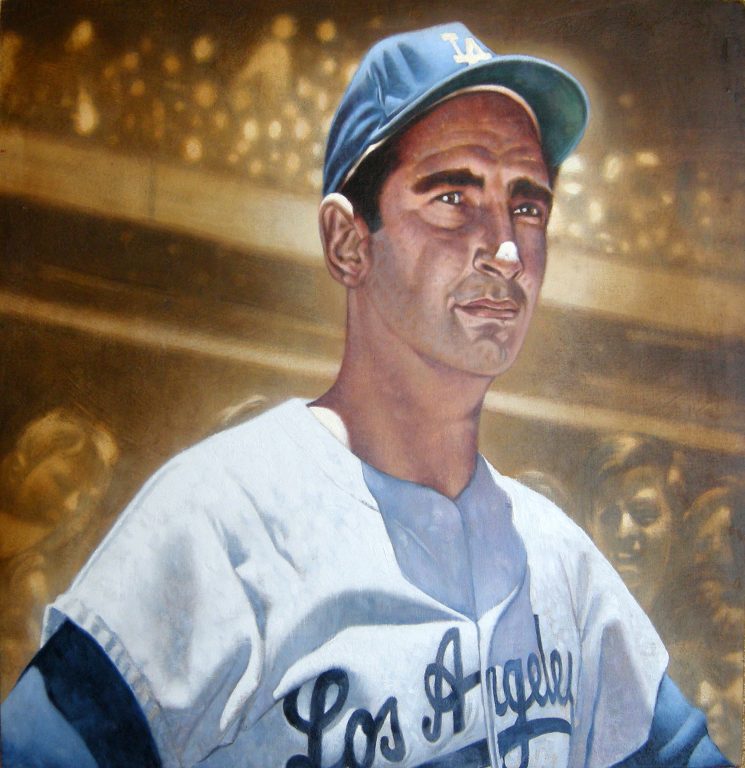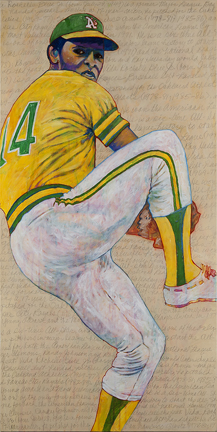 A Baseball Exhibit From Your Living Room
by Dave Newhouse


George Krevsky is the perfect person to utilize the "designated curator" form of baseball art. And so his Art of Baseball: Hot Stove League exhibit now is available through March 30th. Krevsky owned an art gallery in San Francisco until 2014, when the art world shifted from galleries to computer screens.


"When I started in the art business, there were 32 galleries in the Union Square district of San Francisco," he recalled. "Now there are two or three."


This means art is sold more often these days on the Internet, a transforming world that Krevsky finally has embraced from his Oakland residence. He no longer dons a coat and tie to entertain art buyers, for he can greet them in his pajamas if he so chooses, just by turning on his home computer.


"I can take a picture of a painting on the wall and send it to the art editor of the Los Angeles Times in 10 seconds," he said of the impact of cyberspace on art lovers. "Rarely do people buy art from me by physically viewing the work these days. Auction houses used to sell primarily to serious collectors and art dealers. Now these same houses are after the retail market online."


Thus Krevsky, at 83, is a veteran art dealer with a refreshing rookie's perspective. The art game has changed, and so must he as a reborn, or designated, curator. But his passion for art hasn't ebbed. "This show has excited me more than I have been in years," he said. "I can use this new technique and I hope the response still is good."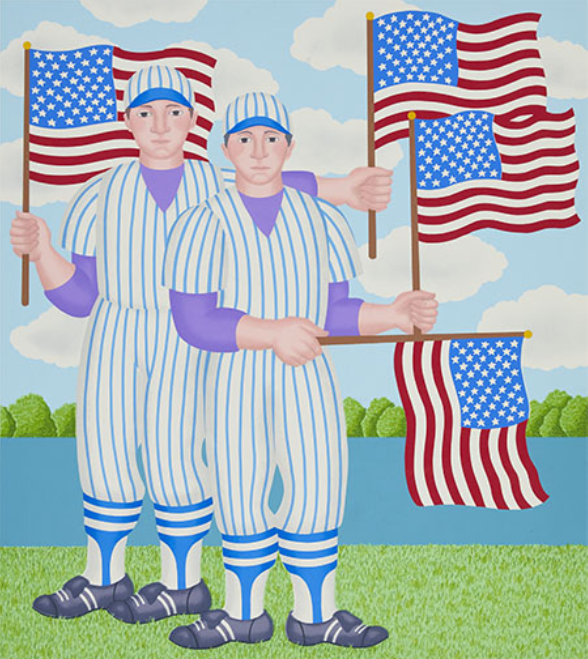 Stars and Stripes by Gerald Garston. Courtesy of the artist and Krevsky Fine Art


It will be if art aficionados turn on their devices and see what Krevsky has to offer this time, which should please them immensely.


There is a painting of the young Babe Ruth that will grab them, likewise a smiling Joe DiMaggio profiled as a young Yankee. Another favorite is a group painting of Jackie Robinson, Don Newcombe and Roy Campanella of the Brooklyn Dodgers, together with Larry Doby of the then Cleveland Indians — the first African Americans to play in their respective leagues.


There are a wide range of paintings of ballplayers from the 1800s through Willie Mays and others of recent vintage. But if you want something more personal, Krevsky may invite you to a special room in his house where there are actual paintings of Buster Posey, Tim Lincecum, Ted Williams, etc.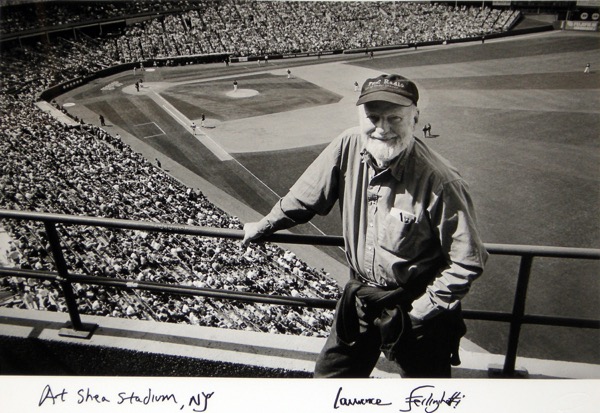 Lawrence Ferlinghetti at Shea Stadium by Christopher Felver. Courtesy of the artist and Krevsky Fine Art.


Krevsky laments high schools who no longer offer art and music appreciation classes, let alone those closed art galleries such as his in the Union Square district which had a concentration of galleries. But he's still a passionate baseball fan, who's planning another upcoming spring training visit, this time to Florida, for the Grapefruit League.


In Krevsky's mind, although he is admittedly biased, he believes baseball art is the best kind of sports art.

"It's very personal," he explained. "Going to a baseball game is like going to a symphony — the color, the crowd, the strategy. The grass of the field reminds me of when I played first base in high school sandlot leagues."


Add the pull of the game, and Krevsky still is that same teenager now turned octogenarian, who has learned to "Play Ball" artistically on the Internet.


Dave Newhouse's journalism career spans more than half a century, including 45 years at the Oakland Tribune before his retirement in November 2011. His most recent book, The Yankee Way, is available in bookstores and on amazon.com. Dave grew up in Menlo Park, graduated from San Jose State, and has radio and television experience, in addition to his work as an award-winning sportswriter and columnist.